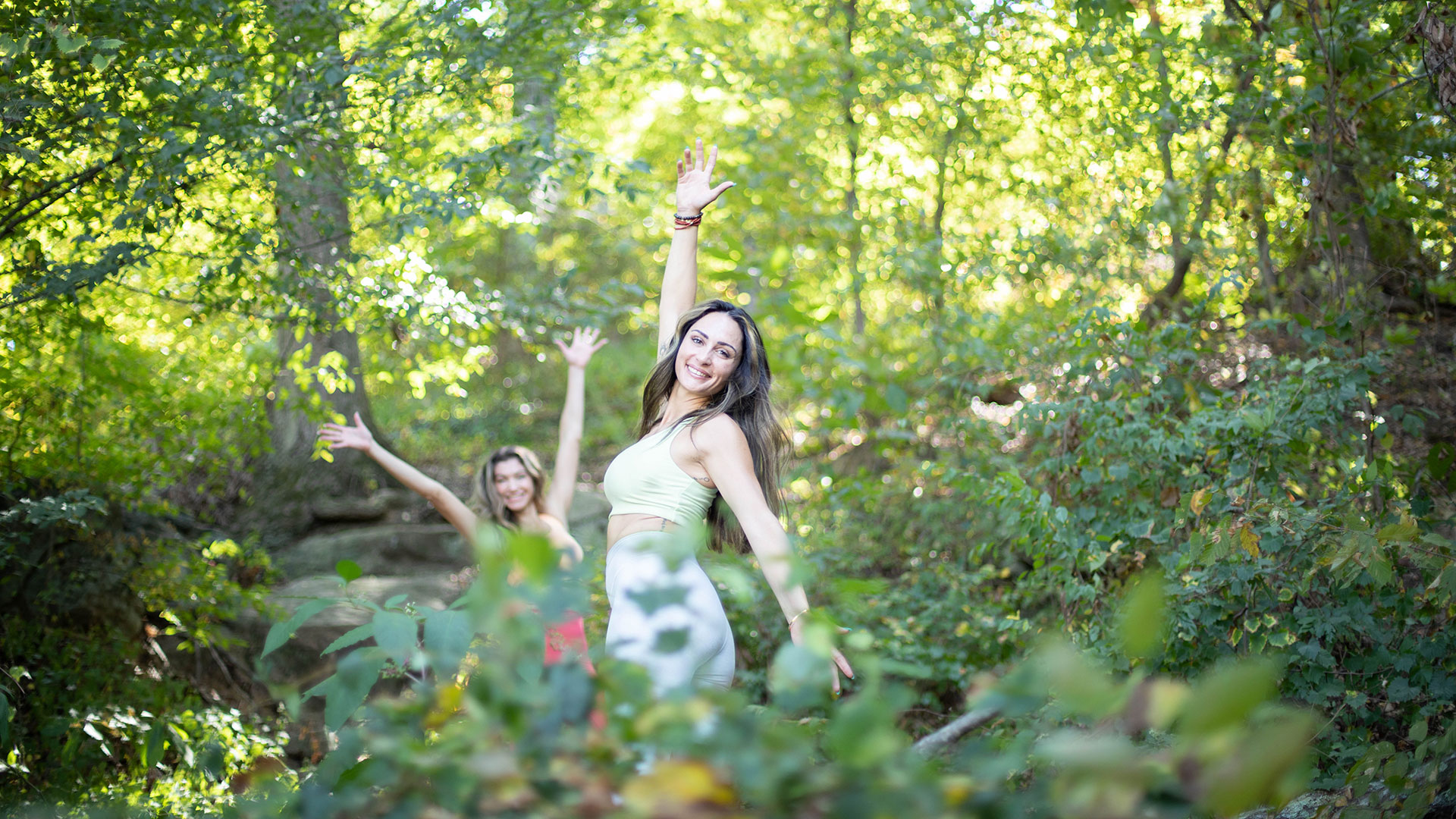 Thrive Tribe's aim is to expand our capacity to move in life with awareness, intentionality, and balance. Maybe you feel like you are in search or need something more fulfilling, perhaps you are at a pivotable point in life, maybe you forgot what it feels like to be alive, or perhaps you are in need of healing. Whether it's to feel or heal, this journey with Thrive Tribe Wellness will ignite your inner spark and inner child while feeling supported, connected, and stronger in your mind and body.
Our active retreat offers plenty of time to feel connected,challenged, and part of something larger than the world we live. Yet all our invitations to daily offering are totally up to you to partake in. They were curated to ignite a positive evolution in your life creating balance in your mind, body, and spirit offering a sense of refreshment, play, replenishment, and inspiration.
The pulse of the jungle and activities are designed to possibly invite you out of your stagnate comfort zone, where change does not exist, where we keep making the same choices, and we keep experiencing life in the same manner. How you show up for yourself in the face of challenge is a choice not just applied to what happens while on our retreat but also applies while you return home. We will start at the very center core of your very own heart and mind to face these fears and thought patterns which keep us in the small area of the comfort zone. We will learn how to dismantle internal and external circumstances to break through these fears, and show up on the other side stronger, evolved, and learning to live freely.
During your stay, Thrive Tribe, you will be welcomed with some ice breakers "literally", so come ready to play! Our retreat includes 3 vegan daily gourmet meals and snacks, daily morning yoga with mindset, evening yoga in a softer form, group circles, a blue clay ceremony, drumming circle session, Vegan cooking class, one 15-20 minute Reiki session, breathwork practice woven in, an ice bath challenge to draw you back to your natural self, evening practices that range from restorative-yin-or nidra, and on our final evening we celebrate us with a beach dinner party as we seal our memories dancing during the sunset as the DJ plays vibing beats.
Remember you always are in control, to stay or to play, your personal power during free time can expand into something really exciting especially since you have luxury gratis transportation at your fingertips.
Perhaps you choose to dive deep Into Waterfalls or the ocean at Playa Linda, explore Corcovado National Park, Yacht Sailing, embark on a Kayak Ocean Tour, surrender in a Cacao Ceremony, Zipline, ride ATVs, go on a guiding tour of Manuel Antonio National Park, visit Caño Island Excursion to snorkel, swim, and boat, or even head to town and let your curiosities wander. Every excursion you choose you have luxury SUVs at your fingertips to transport you at no additional charge. Book in advance and get the logistics out of the way so you have more time to play. See our detailed schedule after you book for the days that work best for you.
Choose from one of 4 main styles of accomodations